"Me llamo Miro," responds the man with a raspy but warm voice while opening the heavy steel door to his cave. Light floods the inside, dispelling the darkness, and you can clearly see that here is the living room. A rickety table surrounded by a wooden bench and a small plastic bucket, which he assigns to himself. Miro shows us his home by introducing us to the kitchen and a gas oven, his bedroom with the bookshelves, the living room, and the toilet, which sometimes works. His brown eyes are behind thick glasses, but he said that he can hardly see clearly despite the reading aid.
"Quiere cafe?" Miro puts on water and lights the gas stove. "I will tell you everything. But first, do you drink coffee with milk or without?"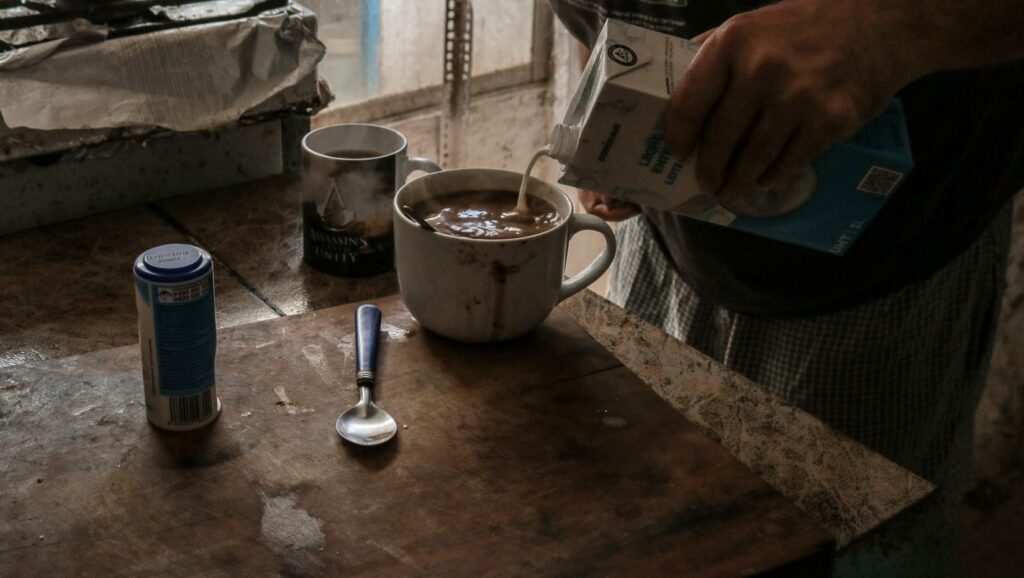 Miro has been living in a cave at the Sacromonte hill directly above Granada for twenty years. He is originally from the Czech Republic and since he entered Spain, he dedicated his life to tranquility, simplicity and above all, the renunciation of material things. Miro's lifestyle is not a rare case. The holy mountain Sacromonte is covered with caves of all different styles and has attracted various people with all sorts of backgrounds for many years. The origin of these communities ties back to the collapse of the Moor Empire in the 15 century, when gypsies dug caves of filthy slum walls, forming the basis of an alternative way of housing enduring for centuries. The area of the gypsies ended when most of them moved to a low-budget houses project in the north of the city. Thus, allowing the next migration wave, mainly consisting of artists and intellectuals, to occupy their former homes until the present day.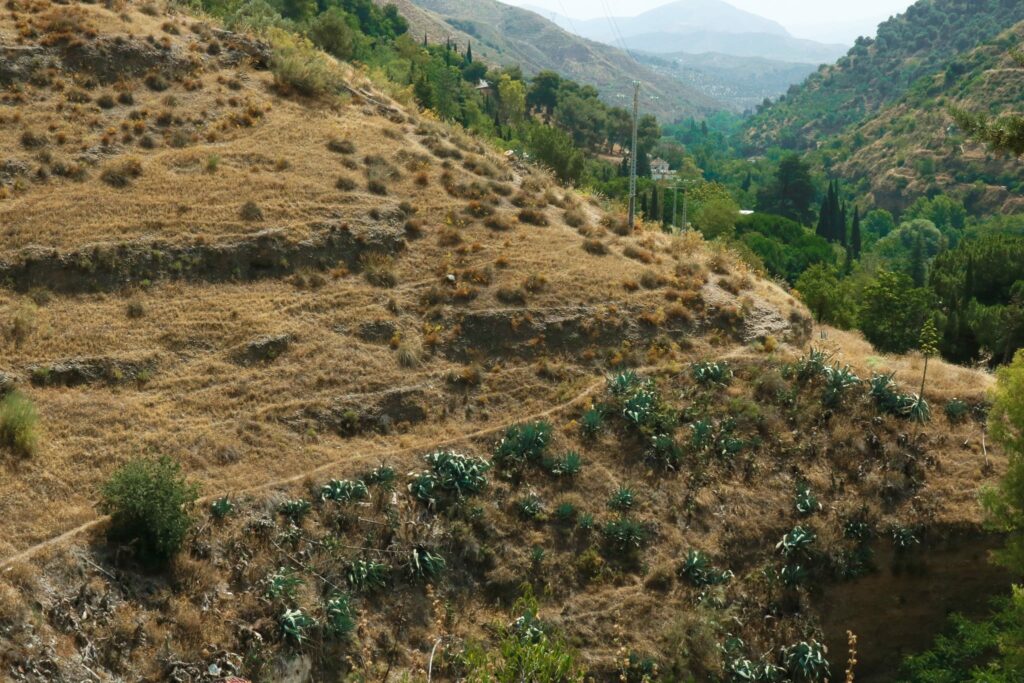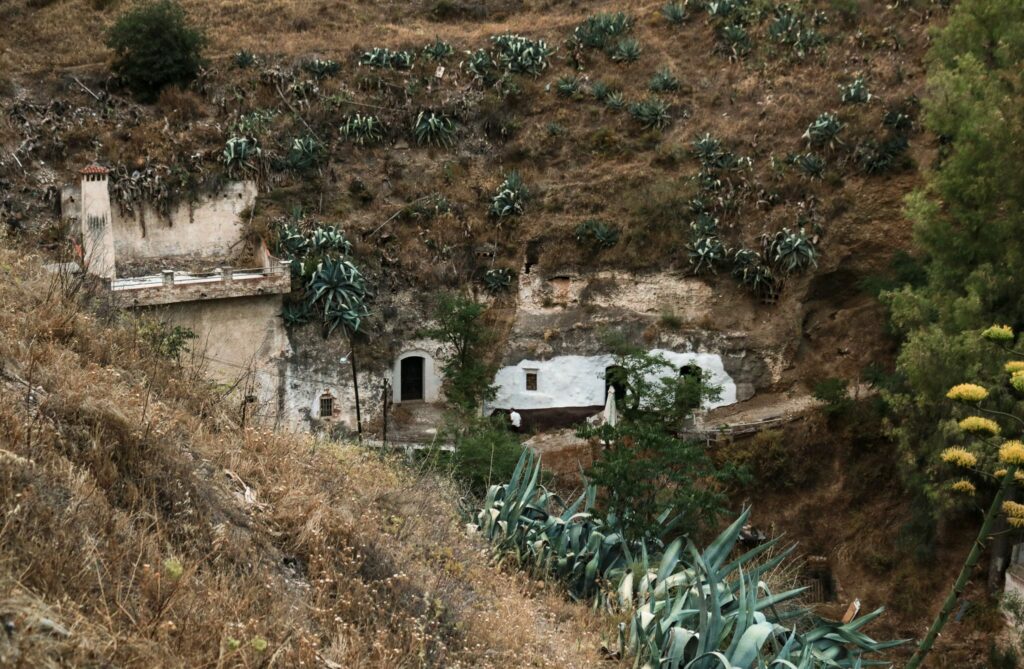 Nowadays, these people can be divided into subgroups with different motivations and backgrounds. However, one fundamental characteristic that unites them is the spirit of being free or arranging their lives entirely according to their wishes and expectations. Some associate themselves as Hippies or lifestylers; some dislike this designation, but all come originally from industrialized countries. So does Miro, who originally comes from the Czech Republic. He settled down in the South of Spain in the early 2000s. During the interview, he explains that he didn't come to Spain to repeat all the hustle and bustle of the Czech Republic: "I already had it all. Family, friends, a job, but still, it did not fulfill me. I wanted to wake up in silence in the morning, surrounded by nature and its sounds."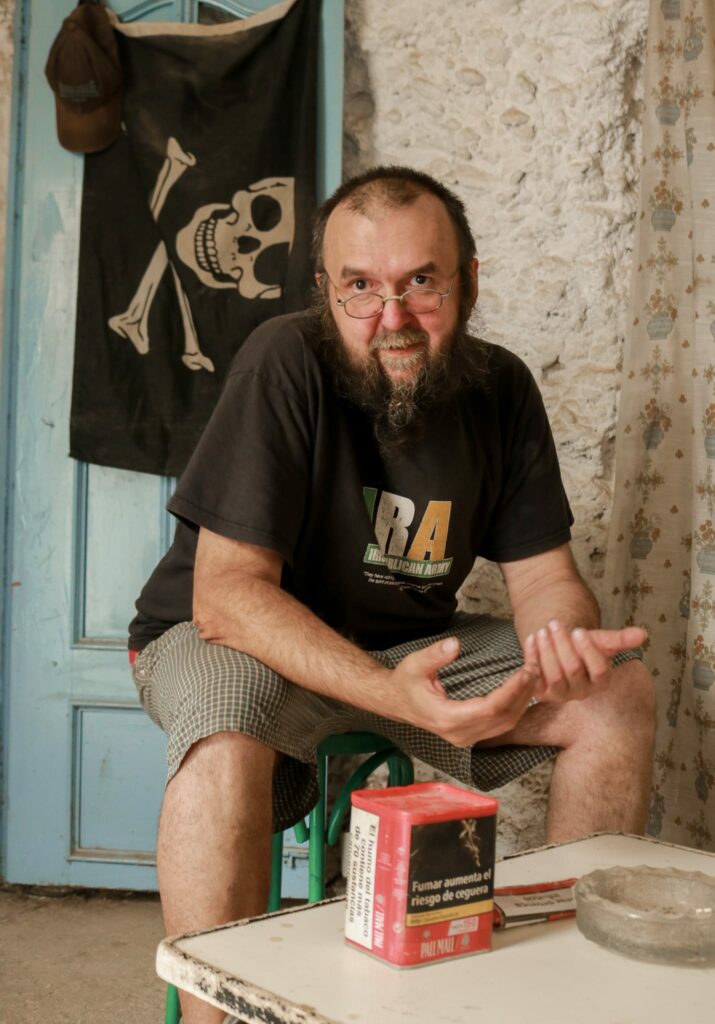 In fact, Miro lives in a small street above the Mirador de la Vereda de Enmedio with eight other neighbors. Located right on the opposite side to the famous Alhambra. Life in a small community also follows specific rules, even though they might be lighter than in a more extensive fellowship such as Beneficio, one of the largest hippie communities in southern Spain. A fundamental principle here is helping and exchanging goods with others. This also explains how people financially get by, as they don't need much to live on. Water comes from a fresh spring nearby that Miro fetches in large plastic containers. Neighbors grow vegetables and fruit that they distribute among each other. . Usually, Miro gets up around 7 in the morning, and the flow of the day decides for him whether he works or not. On some days, Miro helps his neighbors, installs lamps, helps carry water or food, or regulates solar panels. In return, he sometimes gets money, food, or even batteries to power his lamp in the winter. Especially on hot summer days, there is less to do; the day's main task is to take one nap after another and avoid the hot sun outside.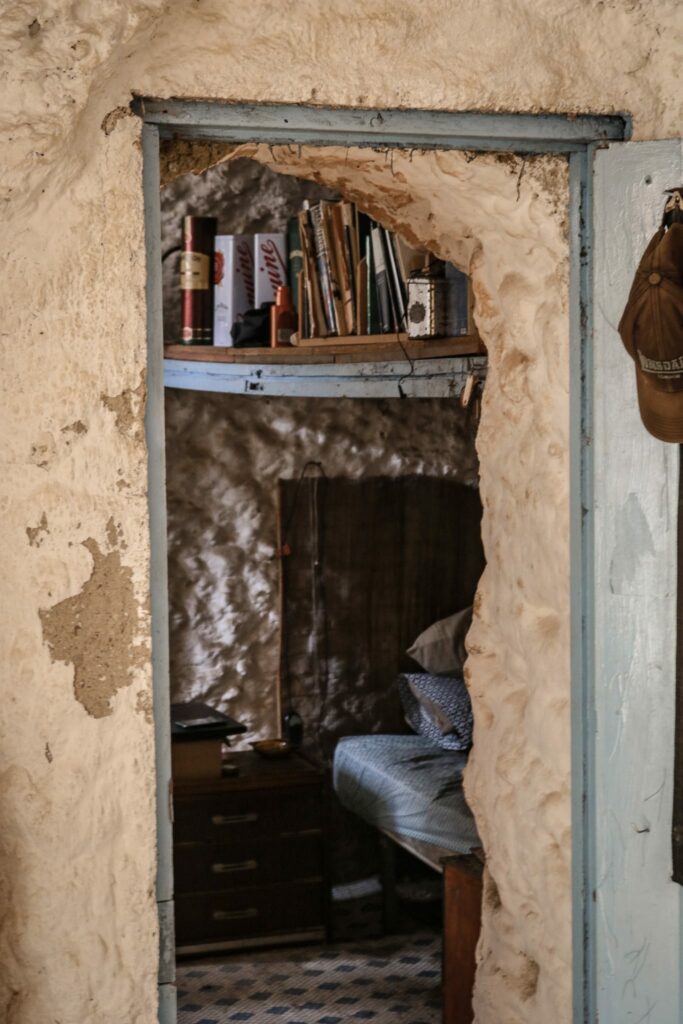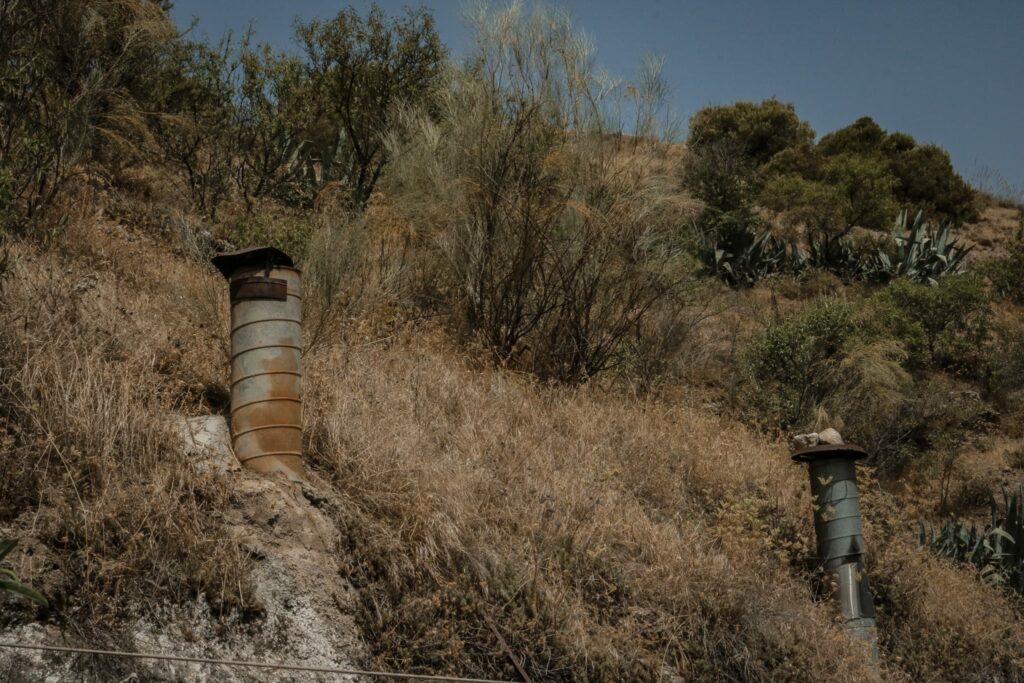 Caves are surprisingly beneficial when it comes to climate change during the year. As in summer, they remain cool inside; however, caves keep the warmth in winter. Although Miro does not mind the colder temperatures in winter that much, he smirks: "I have a heater here as well, but I don't really need it. I am a Czech, we have minus twenty degrees there in winter. 7 Degrees in winter here is not cold for me. Sommer is worse."
People here live based on communistic principles that form a sharp contrast to the capitalistic system, many successfully involved in earlier. Everyone's neighbor contributes on their own terms. Miro explains in the Interview that they let go of the urge to always be occupied. This forms the key to living here because many people in the world only know how to work hard. He confirmed: "All of my neighbors on this street have their own way of living and working. Some make jewelry, bracelets, pretty rings, and necklaces that they sell on markets in Granada. Meanwhile, others work with local farmers. One is even on LinkedIn making money there and does an online master's on the side," Miro laughs.
He continues: "I believe, if you constantly keep building an empire below your feet, you need to constantly protect it, you need to keep going, and never will you be able to step back and just enjoy the view. My mind is free here. I could let go to lose myself in nature, watch the river play, and live and give to the same extent. It needs to be equal."
Coming here twenty years ago also carried consequences. For instance, Miro has left his daughter with his ex-wife behind. He describes his relationship with his 24-year-old daughter as very close. Indeed, they had difficult times in between due to the distance. However, Miro said that he regularly went back to the Czech Republic to see her in the past twenty years. He smiled: "I always told her to do the things she wants to do, that she should not listen to the people that urge her to accomplish more, to be more competitive, to do this or that, no, that's wrong. She needs to listen to herself." Sometimes Miro's daughter came to visit him, for example, last year in August, together with her boyfriend. Miro explains that she never saw his cave; they mostly met in Malaga or Granada. Likewise, there is a child's photo of her on his shelves in the bedroom.
The sun winks out from behind the treetops. Miro rolls a cigarette, and smoke billows across his lips a little later. He offers us to stay for dinner and cheerfully adds that we have caracole soup today, a popular snail soup in Spain, one of his favorite dishes at a neighbor's cave. "In Morocco, they are gorgeous – the snails, I mean", he smiled.
Interview: Lisa-Marie Lehner
Interviewee: Miro
Pictures: Lisa-Marie Lehner