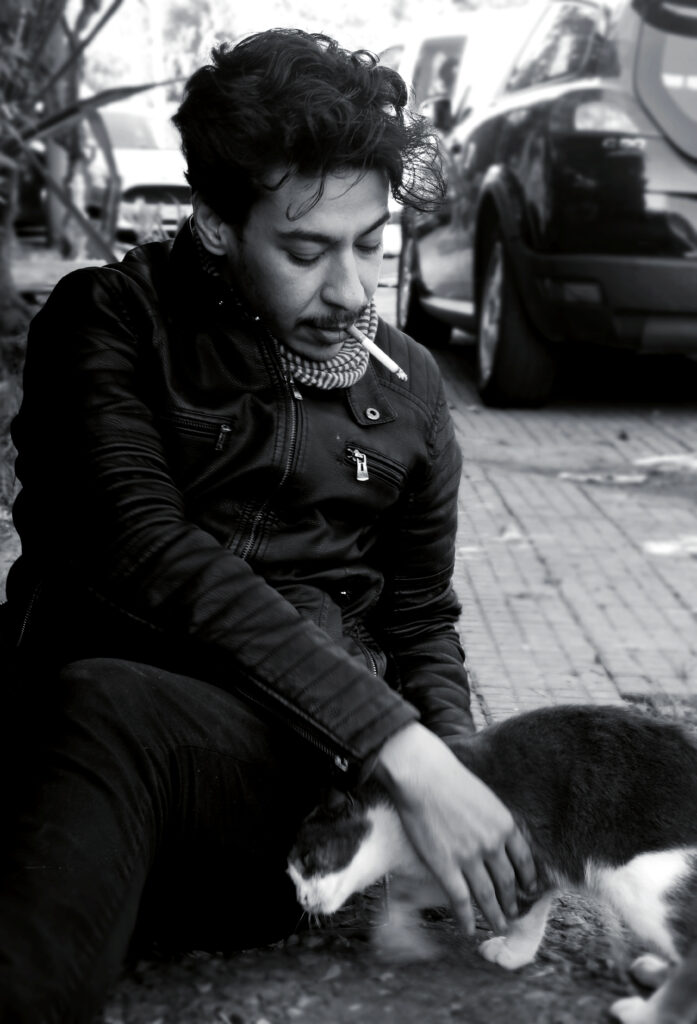 Ayoub
A lot of Moroccans are becoming more and more open-minded, tolerant and seek to know by freeing themselves from the known, society and what's expected of them. There's a lot of closeted free thinkers here, and to know the exact numbers would be kind of impossible for a fact. As I said before it's really hard to be truly free here. And I'm speaking from experience, I lost so many friends because we didn't agree on certain things. My last girlfriend – she tried, to her credit- broke up with me because of religious differences and I respect that actually. It's hard to find like-minded people that you can be truly yourself with. But things are changing at a slow pace, and that makes me really hopeful for a better future 50 years from now, when you're not judged if you're different, where differences are tolerated or maybe encouraged even, because different thought processes that try to break the molds of tradition and ideology is what inspires creativity, science and change for the better. Until then people are still going to have to eat inside during Ramadan because they can't do it outside fearing they would get harmed if they did, until then people's rights, human rights, will still be taken from them in the name of some outdated ideas. Until then, people would still go to prison because they made the mistake to fall in love and be together. But, until then…people are going to start questioning everything because at some point they would have to keep up with the rest of the world.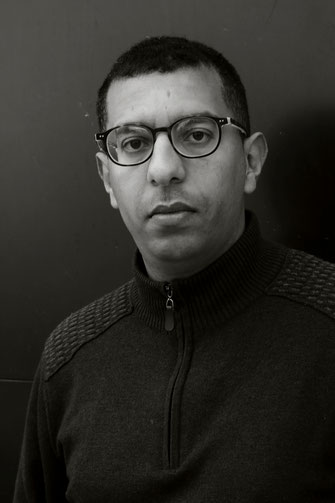 Medhi
People who live in Casablanca, in the slums, are not necessarily poor. Many of them live here because they want it. It is cheaper; it is centralized. As you can see, some even own a car.
The only problem is that they do not own the property. Thus, the government eradicates them, destroying their houses. Of course, for the sake of tourism, the buildings are ugly.
Although they destroy people's homes, they also offer other housing options outside of the city. Many of the people who live in the slums do not want that. Here, you live centrally; there are more shops, and the beach is also nearby.
Casablanca has been taking more security measures for some time, hence the policemen and supervisors in the streets. You do not have to worry about stealing or violence. That hardly happens here.
The aim is to make Casablanca much more popular and attractive for tourists.
Jessica
Originally, I took my yoga instructor training in my last year of high school. People told me that I was too young, that I wouldn't understand. In a way, a lack of depth really does break the ability to understand any kind of philosophy to it's deepest degree.
Two years later, I found myself alone in Los Angeles. I had escaped an abusive boyfriend, although was left alone and completely broke in a foreign country. He stole everything from me. Physically. Mentally. Sexually.
Being in a place like that creates evolution in a person that one would not understand otherwise. Going to that place has created who I am now.
Throughout that experience, my relationship with yoga changed completely. Yoga and meditation is what kept me alive through it. So, maybe I really did lack depth in my final year of high school, although had I not, I might not be here today.
I teach and practice with passion because I am passionate about sharing my light and love for yoga with those who come into classes. I'm blessed for this.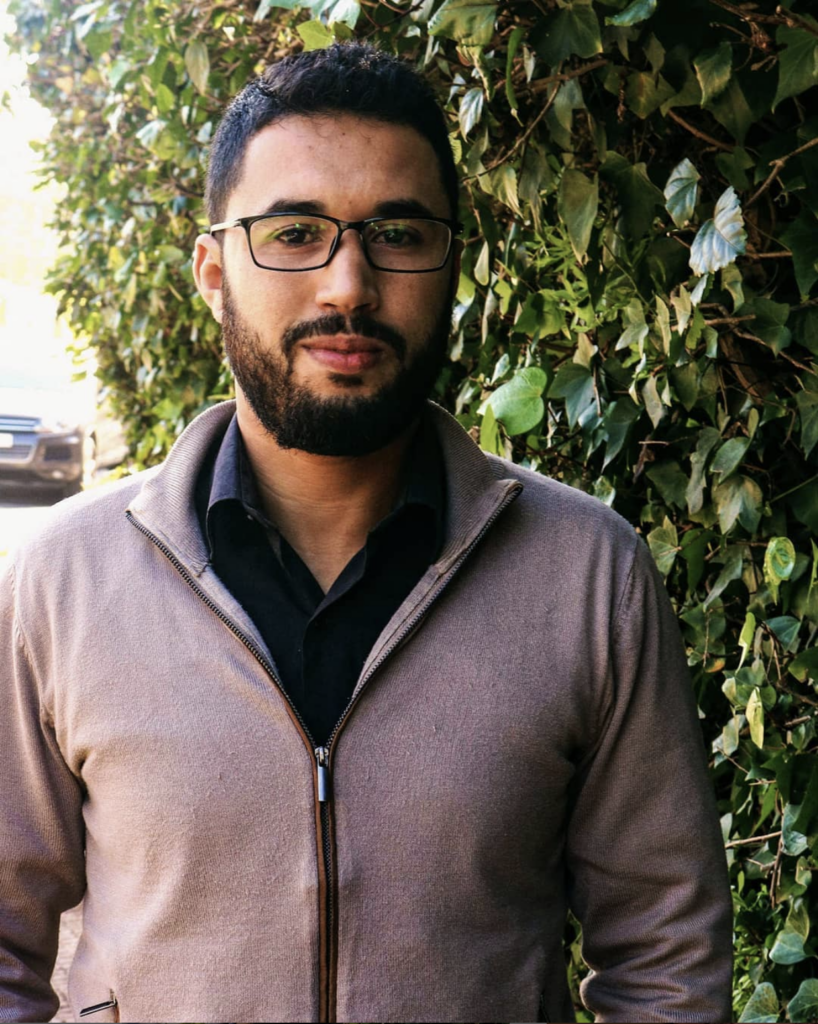 Said
The older I get the louder an inner voice within me grows. It's a voice full of questions centered on one thing only, the essence of our beings. Not accepting to live an absurd life certainly requires from us to find meaning and answers for it. Those answers might vary according to each person's convictions and perspective, and I personally believe that no one possesses an absolute truth. Knowing this incites me to go through a quest of life and self-discovery searching not only for truth but also a mean to carry on living in a place full of uncertainties.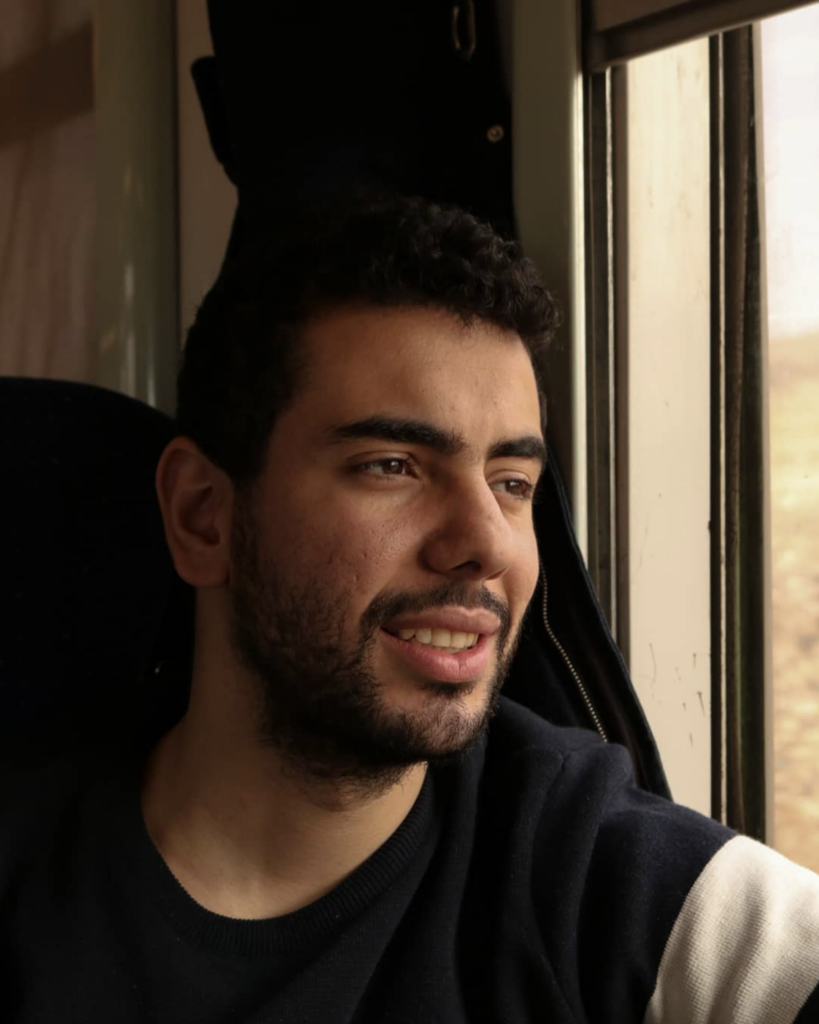 Hamza
I am driving home to Fes to see my family. It's been a long time. I work as a boatswain, and I regularly travel between Spain and Morocco to deliver cargo. No, not tourists.  I like my job, but yes, like many  Moroccans, I thought about emigrating to Europe. It's hard. I guess I earn as much money as  European students pay for a room. Or even less. Morocco is my home. I have my family here. So I touched European ground but immigrating there remains a dream for me. Yeah, I am working towards it.
Slowly, patiently. One day hopefully.
Maybe. مايبي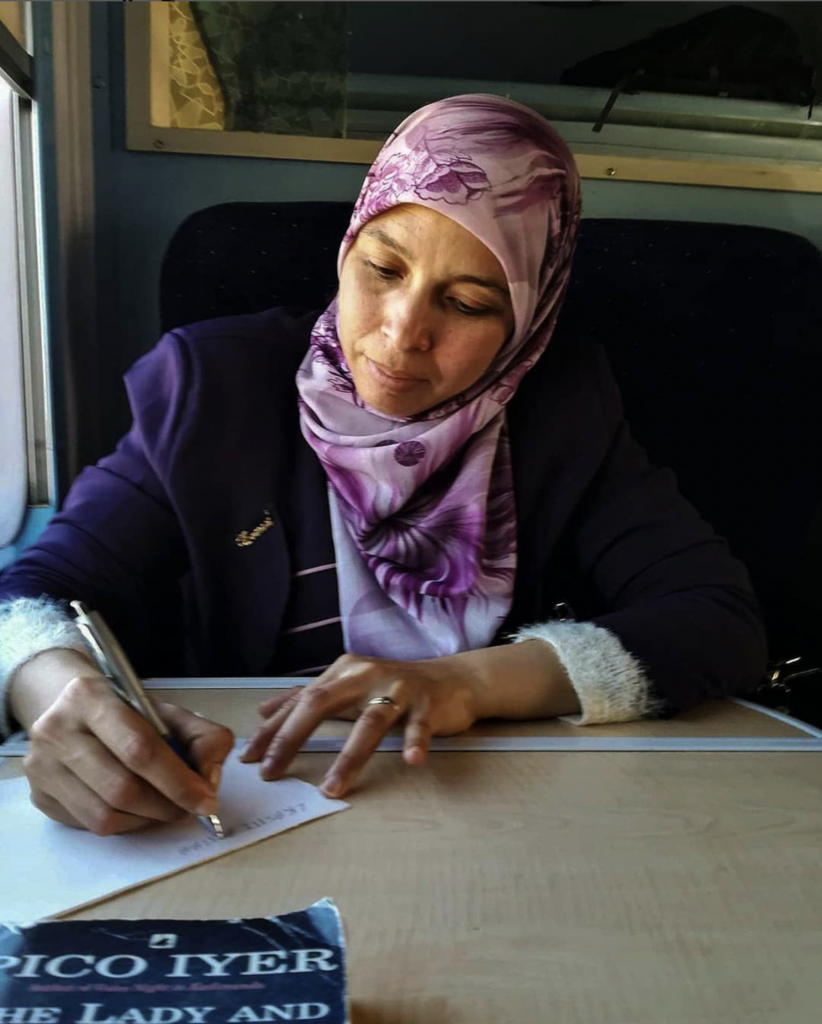 Asmaa
"And you, are you married"?
"No", I said. "I am 19 years old."
"Oh you are so young."
She smiled. "Life isn't easy for women here.
Especially for those, who have to work."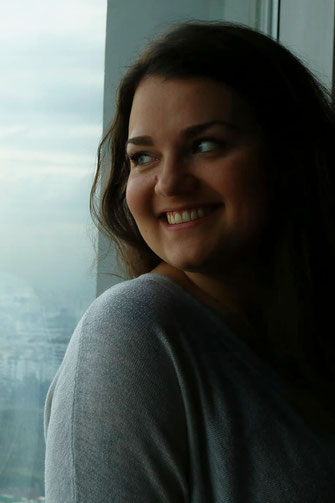 Nicole
On October 16, 2017, I took the plane to work as a volunteer nurse in Tangier, Morocco. I was happy to finally do something alone but honestly, I was terrified. For me, it was the first time being away from home. From my family, my friends and my boyfriend. I did not know what people here in Morocco expect from a German girl. I was full of doubts if I would make it fit in this new and exciting hospital routine. Was it even the right thing? And my biggest fear: what if I would end up being alone? But once I spend a couple of days in Tangier, I never thought of regretting the decision of coming here. Tangier is a wonderful city, which completely awakes in the evening. It's loud, messy but somehow so fulfilling. During this time, I have learned so much about my new work field but also about myself. I have never felt so free from all expectations. Since nobody knew me I was able to redefine myself in a completely new way. I could become a better and happier version of myself. Imagine that! When my time in Tangier came to an end I panicked a lot. My progress over the past few months has disappeared with each passing day I spend back in my old life. There suddenly was this society pressure again. The constant feeling that you have to fit in again and which forced me to become the old version of myself again. And honestly, I didn't want to. I tried to keep as much as possible from Morocco in my soul. This was an experience that brought me so far, meanwhile, my friends in Germany remained to the same routine. Because we compare ourselves, with everyone and hope secretly to live a more exciting life. But I have learned to listen to myself and I have clearly found a second home. Amazing how quickly you can feel so comfortable in another country. I will carry this time forever in my heart.